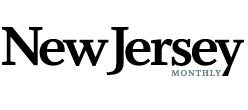 Posted May 09, 2011
Boardwalk Empress
The owner of seven restaurants, four in Asbury Park, Marilyn Schlossbach is a canny businesswoman with a passion for surfing—and helping the less fortunate.
By CAREN CHESLER
New Year's Eve 2009, Marilyn Schlossbach had just opened Langosta Lounge and was operating with a skeleton staff—her husband, Scott Szegeski, and one other person. Then 400 customers showed up. As the order tickets began to back up, Schlossbach stood in the kitchen and cried.
"We couldn't catch our breath," she says. When her landlord happened into the kitchen, she pleaded, "Can you sell this place for me?"
Three and a half years later, Langosta now serves 1,000 people on a good night and has 13 people assigned to the kitchen. It's one of four restaurants Schlossbach co-owns in Asbury Park—of seven total. She started with Labrador Lounge in 2003 and added Pop's Garage in 2006, both in Normandy Beach. In 2009, she opened Langosta Lounge in Asbury Park and another Pop's Garage, then Trinity and the Pope and Dauphin Grille last year. A third Pop's Garage is opening in Shrewsbury.
Schlossbach, 46, owns the controlling interest in all seven. Her husband, 37, and her brothers, Richard, 56, and Arthur, 57, and Brian and Shannon Furey, a father-daughter team of investors, have varying degrees of ownership.
Schlossbach's ambitions, her funky style and her ability to draw a crowd have made her the go-to restaurateur for developers down the Shore. While her restaurants serve different cuisines, from Cajun-Creole (Trinity and the Pope) to Mexican (Pop's Garage) to what she calls vacation cuisine, food one finds in popular destinations like Jamaica or Thailand (Labrador Lounge and Langosta Lounge), all bear the stamp of her eclectic persona—part chef, part entrepreneur, part surfer and part Mother Teresa.
A self-proclaimed Buddhist—she tried everything from Unitarian to Quaker before hearing the Dalai Lama speak on a visit to New Jersey in 1998 and becoming hooked—Schlossbach closes Langosta Lounge every year on Thanksgiving, Christmas and Easter to serve meals to the needy. She gives free surf lessons to the local community; started the Asbury Park Film Initiative, a free summer movie series on the beach; and hosts wine tastings to benefit the local food bank and a doggie fashion show for the Humane Society.
She hires local youth to work in the kitchen and learn the restaurant industry. Twice a week, she stands on Springwood Avenue in Asbury Park at an outdoor soup kitchen handing out hot food and coffee.
"For as long as I've known her, she's used her businesses to support nonprofit organizations, and she's taken that to a whole new level in Asbury Park," says Cindy Zipf, executive director of the environmental advocacy group Clean Ocean Action and a longtime friend of Schlossbach.
While Schlossbach's restaurants fund her charitable work, her philanthropic interests sometimes help her businesses. She started a weekly farmer's market on Asbury Park's boardwalk and promised participants she would buy whatever didn't sell. As a result, she gets produce that's fresher and cheaper than she might find through a restaurant supplier. When Clean Ocean Action celebrated its 25th anniversary in 2009, Schlossbach hosted the event for free at Langosta Lounge. That meant plenty of publicity for the restaurant, which had just opened.
Schlossbach says her business philosophy is to worry less about money and more about her impact on those around her—and she tries to hire employees who share that sensibility. She rewards them with opportunities to manage and bonuses if they perform well.
"We don't tolerate drama, and we're a hard company to work for if you're not a self-structuring person," Schlossbach says. "You have to be responsible and act like an adult and care about what we're trying to accomplish."
Schlossbach was just 20 when she got her start as a chef in 1985 at Oshin, a sushi restaurant in Avon owned by her brother. The siblings wanted a restaurant that served healthy food after they witnessed their mother, Marion Nagy, temporarily stave off uterine cancer by adopting a macrobiotic diet. Nagy eventually succumbed to the disease, but Schlossbach emerged convinced of the healing power of food.
At Oshin, Schlossbach worked the front of the establishment until her brother went away one weekend and the chef walked out, leaving Schlossbach to feed a restaurant full of patrons. Schlossbach had never cooked before. She threw on an apron, strode into the kitchen and took charge, while her brother coached her over the phone on how to cook.
Among her culinary influences, Schlossbach names Tommy Tang, a Thai chef with whom she traveled across Southeast Asia in 2006 for his cooking show on PBS. But she says she can find inspiration anywhere. While vacationing in Jamaica in 2001, for example, she tasted a sweetbread in a restaurant that she liked and asked for the recipe. When she was told it came from someone's aunt, she knocked on the woman's door to ask her how to make it.
Her biggest project now is Asbury Park, where she has more charitable endeavors and sits on more boards than she has restaurants. Trip Brooks, who manages property for developer Carter Sackman, says Schlossbach has her finger on the pulse in Asbury Park—as well as great connections. This prompted Brooks to seek her counsel on a 600-seat movie and performance theater. The project is currently under construction.
"She has a very good feel for the community and about what works and doesn't work," Brooks says.
Brooks and Schlossbach share a vision for Asbury Park: a thriving downtown that would funnel people to the beachfront, and a resulting prosperity that would benefit the city's rundown neighborhoods, generally on the west side of town. For now, redevelopment has nearly ground to a halt—a victim of the economic downturn.
Schlossbach has seen her share of adversity. In 1985, she lost a bundle on her first Asbury Park investment. Her parents had left her a property in Neptune, which she sold, using the proceeds to put a $50,000 down payment on a building she wanted to purchase in Asbury Park. When the building's owner went bankrupt, Schlossbach lost her entire deposit.
Then there was Market in the Middle, Schlossbach's first restaurant in Asbury Park and one that many associate with the city's emergence as a dining destination. Schlossbach met one of her two partners in the summer of 2005 while working as a cook at Cafe La Playa in Mantoloking. She had just come out of the kitchen when she heard two men talking about property in Asbury Park. At the time, she and her husband wanted to open a store that sold furniture from Bali—so they could travel there to surf. When she asked the men what they knew about investing in Asbury Park, one of them suggested she open a restaurant there and offered to fund it.
The restaurant opened in June 2006, but after three years of suffering what she claims were broken promises and a generally bad attitude, she picked up her Cuisinarts and walked out. Market in the Middle closed on January 1 this year. Her former partners, Steven and Robert Ranuro, could not be reached for comment.
Over the last year, the weak economy and bad winter weather hurt sales, but Schlossbach believes her mini-empire has turned a corner. Revenues for her restaurants as a group rose from $3.25 million in 2009 to more than $5 million in 2010. Despite the snow and cold of this past winter, she finally turned a profit.
But it took getting close to the brink to get there. She says her restaurant MO is to limit upfront costs when opening a new restaurant; then, as revenues rise, start spending on the business. But in the case of Langosta, the restaurant did so well so quickly, far exceeding expectations, that Schlossbach needed to pour money back into the business almost immediately just to handle the volume. She had to upgrade wiring and plumbing, buy a larger refrigerator and three more dishwashers and fix the floor, which was not done properly at the outset. But right after making all those capital outlays last fall, sales fell off a cliff, leaving her with big debts and few customers.
"We almost went under this winter," she admits. "We were overextended. And if one restaurant went down, they were all going to go down."
She had no choice but to drastically cut costs. Her chefs are now on tight budgets, and she has combed her menus to remove items that weren't profitable. She's also using her multiple locations to achieve economies of scale. During a recent restaurant week, for instance, she put halibut on the menu at almost all her restaurants so she could buy it in bulk and negotiate a cheaper price. She also shares staff among her restaurants, which enables her to cut payroll and place people where they are most needed.
Politics is next on Schlossbach's agenda. She says she plans to run for Assembly as a Democrat in the newly redrawn 11th district. She sees herself like Kevin Kline's character in the movie Dave—an outsider who brings a breath of political fresh air.
"Politicians spend too much time politicking, bashing people and running for office," she says. "How do they possibly have time to do anything to realistically help people?"
She acknowledges time will be an issue for her, too, but she says she's already largely removed herself from her kitchen duties, and she hopes to farm out some of her administrative tasks.
"Time is going to be tough," she says, "but time is tough anyway."
On a recent Friday, Schlossbach returned from Washington, DC, where, as a member of the New Jersey Restaurant Industry Association's board, she attended the association's national conference and lobbied lawmakers. Sitting in her makeshift office at Langosta (the booth nearest the door), her skin was tan and weathered from sun and salt, her blonde hair was pulled into a disheveled bun, and she was wearing green army pants and a gray T-shirt but still had on the pearls she wore earlier in the day to meet with legislators. She was talking to a meat salesman who had been trying to win her business for months. Meanwhile, her bar manager interrupted to talk about some outstanding invoices that were put into the computer incorrectly; a man who had installed a new concrete floor at her new restaurant in Shrewsbury had come to collect a check, and a woman who had heard about her run for Assembly wanted to congratulate her.
Schlossbach later says that the meat salesman was trying to sell her on the fact that he supplies meat to famous restaurateur Stephen Starr, who owns Buddakan, among others. She wasn't impressed. She says loyalty means more to her than status. Besides, to her long-time suppliers, who have stayed with her through thick and thin, she is a Stephen Starr.
"I thought, 'Where were you 10 years ago?'" she says. "I wasn't famous until Asbury started to come back and put Marilyn Schlossbach on the map."
---
Copyright 2010 New Jersey Magazine