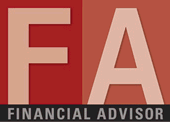 January 17, 2013
Sandy Hook Shooting Makes Some Clients Ask Advisors For Portfolio Changes
By CAREN CHESLER
Stephanie Rudy says she never really considered social investing because she always figured that if people want to buy things like cigarettes, she didn't mind investing in the company that makes them -- that is until the shooting at Sandy Hook elementary school in Connecticut.
"Newtown was the tipping point for me," said Rudy, 65. "I don't want to support any company that manufactures and sells (automatics and semi-automatics) to individuals."
Rudy lives in Colorado, where last July, a gunmen opened fire in a movie theater in Aurora during a midnight screening of the film The Dark Knight Rises, killing 12 people and injuring 58. While she thought it was a heinous crime, it didn't spur her to divest of gun stocks. It was the massacre of little children that put her over the edge, she said.
She called her investment advisor to ask whether any of her mutual funds held firearm stocks. Most said no, though they said that because they didn't screen for such investments, they could own them down the road. So Rudy has decided to buy a socially responsible fund, which screens for such companies, so she can be sure she's not giving money to companies she doesn't want to own.
"Why should I invest in funds if I don't know what's in them?" Rudy said. "I'm not a huge investor, but if all of us, one at a time, put our money where our mouth is, I think we can make a difference."
Her account is not large – about $750,000 -- but she's part of a growing trend of retail investors wanting to put their money where their mouth is since the Connecticut shooting. While there doesn't seem to be a hue and cry from the masses, some advisors say they had received calls from clients who feel similar to Rudy.
The trend toward socially responsible funds was already on the rise. From 2005 to 2012, assets in funds that apply environmental, social and governance criteria to their investments grew by 94 percent to $3.31 trillion, according to US SIF, the forum for sustainable and responsible investments. Newtown is likely to push those numbers up further, observers say.
"We do have more and more clients calling us to get our advice on how to be more socially responsible," said Angela Raitzin, managing principal at Morton Capital Management in New York.
Laura Berry, executive director of The Interfaith Center on Corporate Responsibility, a coalition of faith-based and socially responsible investors, says she's received calls every day since the Newtown shooting from people wanting to know how they can make their money reflect their feelings toward the gun industry.
"Regardless of whether you have a couple thousand dollars in a college fund or you're a large pension fund, people are asking themselves, 'Am I contributing to this problem, and how can I contribute to a solution?'" Berry said.
Philip Lee, a financial planner with Modera Wealth Management in Boston, says he had a client who asked him to sell all of his mutual funds that owned firearms manufacturers. Lee says he did some research and found there were only three publicly-traded firearm manufacturers in the US: Sturm, Ruger & Co., Smith & Wesson and Alliant Tech Systems Corp. Lee evaluated the client's exposure to these companies and found it was minimal – about 0.0008 percent, or less than $250 out of a $2.5 million dollar portfolio.
"During our discussion, they realized the allocation was incredibly small and elected not to proceed," Lee said.
Jeffrey R. Smith, a financial planner with North Shore Investment Consulting in Wilmette, Ill., said he's received several calls as well -- though it was only two clients out of 160. One woman wrote him to say, "I don't want to be writing my congressmen asking for tighter gun controls while owning stock in the very same gun companies."
Some are skeptical divesting or avoiding gun stocks will have any impact on the gun industry.
"You'd need a massive number of people selling their gun stocks in order to affect the stock price in any meaningful way, and then you'd have to have very low interest from other investors who might want to buy those stocks, in order to keep that price down," said Rudy's financial advisor, Sacha Millstone.
If there was an organized group of institutional investors who made their wishes known, over a sustained period of time, it might have an impact, but that's not something that's likely to happen quickly, Millstone said.
For now, some investors and advisors, alike, were so compelled by the tragedy, it has changed the way they view the markets. James McDonald, who founded Index Strategy Advisors in Houston, Texas, said half of the 22 new inquiries he's received in the last few months have asked if they can exclude gun or weapon stocks from their portfolios. About half of those new clients live in Texas, a state known for being anti-gun control.
McDonald is in the process of creating a socially responsible portfolio for his clients that will not only avoid gun stocks but tobacco, alcohol and firms doing business in what he called "ugly places of the world," where human rights violations are in question. His firm was already considering such a portfolio, but the Connecticut shooting put it on the front burner.
McDonald was so profoundly touched by the tragedy, he wrote an emotional blog post four days after the shooting where he talked about his appreciation for his 6-year old son, Jace, and how he felt something he'd never felt before: a deep emotional appreciation of him, simply because he was alive. He said the tragedy that had shaken the nation resulted in him and millions of other investors to reconsider the filter they use to invest. He then questioned whether investors who own gun stocks are complicit in such tragedies.
He closed his post by saying he'll be watching the choices of fund companies closely, and to the fullest extent possible, direct his clients' portfolios toward investments that minimize or even eliminate weapon makers from consideration.
"It's the least I can do to show my gratitude for being able to hug my son and watch him grow up safely," he wrote.
---
Copyright © 2013 Charter Financial Publishing Network Inc. All rights reserved.