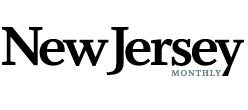 Posted March 03, 2014
Down the Drain: NJ's Sewage System
NJ's sewage systems are old and overburdened. Are we doing enough to protect our waters—and our health?
By CAREN CHESLER
In the days before Hurricane Sandy, workers at the Middlesex County Utilities Authority in New Jersey were revamping the sewage system's main pump station in Sayreville. The MCUA had removed the old pumps and three sluice gates, which were due for repair or replacement. Metal plates temporarily were put in place to control the flow of sewage in and out of the station until new gates could be installed.
Then Sandy hit. The storm drove a 15-foot surge of water into the building, blowing one of the temporary plates off its hinges, filling the basement with raw sewage and creating a breach in the system that sent millions of gallons of untreated waste into the nearby Raritan River.
For days, waste poured into the river as MCUA staff and crews from the Federal Emergency Management Agency (FEMA), the Environmental Protection Agency (EPA) and the Army Corp of Engineers worked around the clock, desperately trying to plug the leak. Finally someone realized that one of the new sluice gates had been delivered just before the storm. If it could be installed, it would stop the flow. Unfortunately, the opening for the gate was under 30 feet of waste water.
Nonetheless, emergency workers decided it was their best shot. Bringing in a crane, they lowered the 6,000-pound gate into the filthy water through a narrow opening in the floor of the pump station. Certified divers from Hydro-Marine Construction, an underwater contractor based in Hainesport, would have to maneuver the gate into place.
Ralph Hagen, a diver from Tabernacle, was the first to lower himself into the murky water. In near darkness, he groped his way through construction debris that might tear his wet suit or snag his breathing apparatus until he found the gate. He tried to shimmy it into place by hand, but it wouldn't budge. Bracing himself on the basement floor, he finally moved the gate into position with his legs. For five-and-a-half hours, Hagen struggled to align the gate so it could be fastened in place with 28 massive bolts. He managed to screw just one into place before he had to come up for air.
A second diver, Jeremy Irons of Toms River, managed to secure two more bolts, but after about two hours, a drop in air pressure abruptly ended his dive.
For the next several days, a fierce Nor'easter put the operation on hold. When Hagen next dived he discovered that the storm had miraculously forced the gate into proper alignment.
With the gate in place, the flow of sewage stopped, and the system was returned to operation.
"We believe fate had a hand in our success," says Cris D'Onofrio, an on-scene coordinator for the EPA.
The crisis at the MCUA is typical of the heroic efforts required to maintain New Jersey's aging sewer infrastructure. When a system is working properly, waste travels to a treatment plant, toxins and solid particles are removed, bacteria is killed, and what remains is discharged safely into nearby waterways. When a system malfunctions, untreated waste winds up in waterways, or nastily backs up into homes or streets.
Much of New Jersey's sewer infrastructure, while still functional, is old and overburdened. In some cities, untreated waste runs into streets and waterways every time it rains. Experts say that only much-needed upgrades can prevent continuing breakdowns, increasing the already-present threat to public health and the environment.
A failure to upgrade "won't necessarily affect drinking water because drinking water comes from wells or potable water treatment plants," says Andrew Kricun, executive director of the Camden County Municipal Utilities Authority (CCMUA). "But it will profoundly impact the rivers and streams."
The crisis is greatest in older cities like Newark, Paterson, Trenton and Camden, where antiquated systems rely on pipes that do triple duty, carrying storm water, domestic sewage and industrial waste. In these Combined Sewer Overflow systems—known as CSOs—sewage is supposed to be processed at a treatment plant before being released into waterways, but because storm water is collected in the same pipes, the system often overflows and untreated waste ends up in vulnerable rivers and bays.
In newer systems, storm water and sewage travel in separate pipes. But even in some of these systems, capacity has not kept pace with population growth.
In some sewage systems, the pipes are so old, they have begun to crack or collapse. Pipes in the state's oldest cities—installed in the late 1800s and made of clay or lined with brick—have largely outlived their usefulness. Even pipes in newer cities, where development boomed in the 1960s and '70s, show signs of wear. As pipes crack, groundwater and wastewater seep in, burdening the system.
Storms exacerbate the problem. Sewage plants are often located in low-lying areas so gravity can help propel the effluent toward treatment. But low areas are prone to flooding. Hurricane Sandy triggered flooding that knocked out the Passaic Valley Utility Authority in Newark—the fifth-largest wastewater treatment facility in the country—for weeks, sending some 840 million gallons of untreated sewage into Newark Bay, according to a 2013 report by the independent research organization Climate Central. In all, Sandy caused 11 billion gallons of effluent to pour into Northeastern waters. A stunning 93 percent of that came from treatment plants in New Jersey and New York. That volume of water would submerge New York's Central Park under a lake 41 feet deep. According to Climate Central, the foul Sandy runoff was more than 50 times greater than the 2010 BP Deepwater Horizon oil spill.
"The more we defer maintenance, the more we risk catastrophic infrastructure failure, and the more it will cost to bring our systems back up to a functional level," says Daniel Van Abs, an associate professor in the School of Environmental & Biological Sciences at Rutgers University. "We may reach a point—and in some cases, we may already have—where individual utilities cannot correct their problems without making their services unaffordable to a significant portion of their customers, such as lower-income households. The result would be a double bind, where we can't act, and we can't afford not to act."
The U.S. Environmental Protection Agency estimates the cost to upgrade the state's water and sewer infrastructure at $45 billion—and that was before Hurricane Sandy. The storm added $2.6 billion to the tab for damaged water and sewer facilities. The Passaic Valley Sewerage Commission alone estimates it needs $800 million to repair its waste treatment plant.
The most pressing issue, state officials and environmentalists agree, is addressing the 217 CSOs operating in 19 New Jersey municipalities. Many overflow during rain storms of as little as an inch or two. The waste is so adulterated, the federal government in 1995 required CSOs to put nets over discharge pipes to hold back large solids.
The decline of water quality near the CSOs has been evident for years. Locals in the know won't swim in waterways like Raritan Bay for 48 hours after a heavy rain because overflow has likely dumped untreated sewage from Newark and Jersey City into the water.
Camden's CSOs appear to be among the worst. Even an inch of rain can back raw sewage up into homes, streets and parks, says Kricun. He cites Von Nieda Park in the Cramer Hill neighborhood as a spot that very frequently floods with gray water during storms.
"When it rains in a suburban municipality, a parent will make sure their child has a raincoat and an umbrella," says Kricun. "In a place like Camden, where the system is so dilapidated, parents also have to worry whether their kids come in contact with sewage or fecal matter."
No one should be in contact with raw sewage, says Van Abs. "The concept should be unthinkable and the problem unquestionable. However, it is happening in very poor areas and so the problem doesn't rise to the level of drug wars, murder, etc. If it were to happen in Penn Station in Newark during commuter hours, it would be all over the international news."
At least one major step has been taken to improve the situation. Last year, the New Jersey Department of Environmental Protection began issuing draft permits CSOs to file a Long Term Control Plan for fixing or replacing their systems as part of the permitting process. These plans can take up to 30 years to implement.
CSOs in flood-prone municipalities may remediate their problems through a variety of approaches, from constructing separate sewer and wastewater lines to installing storage tanks to collect storm water. The goal of all the new requirements is to reduce overflows to just four a year per system, say DEP officials.
As part of the permit process, each CSO system is now also required to provide an asset management plan specifying the infrastructure it owns; customers it serves; pipes it considers at risk; repairs it plans to conduct; and how it intends to pay for those upgrades. Many states recommend that systems draw up such plans; few mandate them, experts say.
Last year, three entities—Camden City, CCMUA and Gloucester City—were issued the first draft permits under the new rules. Others have followed. New Jersey officials hope to issue draft permits for the rest of the state's CSOs this year and finalize all of them in early 2015. After final permits are received, the CSOs will have three years to file their Long Term Control Plans.
The federal EPA in 2008 estimated the cost of upgrading New Jersey's CSOs statewide at $9.3 billion. Given the staggering expense, experts say the only way to get the work done is linking it to the permit process—as under the new rules. "That's a major step forward," says Rutgers's Van Abs.
Still, funding remains a huge hurdle. Nearly all the state's sewer and wastewater facilities are publicly owned, so repairs must be paid for with property taxes or sewerage fees. Raising rates to fix a problem that's often invisible is politically unpalatable.
"At the local level, someone's up for re-election every year," says Van Abs. "I suspect things will move forward when people are simply required to do so."
Dennis Doll, president and CEO of the Iselin-based Middlesex Water Company, says he's seen 100-year-old sewer lines that simply collapsed because upgrades to the infrastructure had not been made.
"Municipal officials will say, 'well, it's underground. It's not staring people in the face. I'll just save that problem for the next administration,'" he says.
Some breaches in the sewer infrastructure are more obvious than others. Last summer, a tangle of tampon applicators, ear swabs, condoms, bottle caps and other debris washed up at Seven Presidents Beach in Long Branch. The offending items appeared to come from CSOs in New York or New Jersey that discharge into the Hudson River, says Heather Saffert, until recently a staff scientist at Clean Ocean Action, an advocacy group that marshalls volunteers to clean up the coastal crud. That same day, 37 syringes floated ashore at Island Beach State Park.
Saffert says personal-hygiene debris routinely washes up on Jersey's northern beaches. Other objects found by COA cleanup crews include an antique sewing machine, a space heater, vacuum cleaner parts, a car bumper and a prosthetic leg—stuff not likely left behind by beachgoers. Saffert suggests that these larger items are dumped on the street and washed into storm drains on their way to area waterways.
After syringes and drug vials washed up on Jersey and Long Island beaches in 1987 and 1988, the EPA developed a Floatable Action Plan to capture wayward garbage before it drifts out to sea or back onto shore. Floating barriers are spread across waterways near sewer-system discharge points to trap debris for later collection. The Passaic Valley Sewerage Commission also uses two skimmer vessels to corral debris in the Passaic River and Newark Bay. Some 440 million pounds of garbage has been collected since the various skimming programs began—more than 15 million pounds in 2012 alone.
Some cities with CSOs are trying other measures. New York City has ramped up its street cleaning. Camden is trying to reduce its volume of storm water by creating more porous surfaces. Over the last three years, a Camden anti-flooding task force built 32 rain gardens—freshly planted green spaces—to let more rainwater seep into the ground, instead of entering overburdened sewer pipes. Collectively, Camden's rain gardens soak up 3 million gallons of rainwater a year—but one bad storm can deluge the city's CSOs with 50 million gallons of extra water, says Kricun.
"It's really just a drop in the bucket," he says. "But in areas where the rain gardens are located, it has reduced flooding."
Environmentalists warn that the high cost of fixing New Jersey's ailing sewer systems pales beside the cost of doing nothing. While our ocean waters were deemed swimmable in a July 2013 DEP assessment, 73 percent of the state's non-ocean waters tested failed due to bacteria indicating the presence of fecal matter. And only 3 percent of 952 watersheds were judged safe to eat, with 38 percent containing dangerous levels of mercury or toxic PCBs. Some of that contamination can be traced to discharges of untreated sewage.
Water pollution is not just a health hazard; it takes an economic toll. When medical waste caused New Jersey to close beaches in 1987 and 1988, it cost the state between $900 million and $4 billion, according to the State of New York Waste Management Institute. That figure would be even higher today.
"We're losing value because our waters are polluted," says Deborah Mans, executive director of the NY/NJ Baykeeper. "You flush your toilet and where do you think that goes?"
In theory, it goes to a facility where it is properly treated. In practice, it can create a health and environmental hazard that New Jersey needs to reckon with.
---
Copyright 2014 New Jersey Magazine