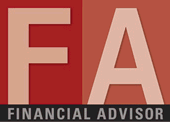 Giving Back
Financial advisors get their hands dirty on weekends with the nitty-gritty of volunteer work.
By CAREN CHESLER
September 2009
There's a Warner Brothers cartoon in which a wolf named Ralph and a sheepdog named Sam greet each other warmly every morning as they punch into work and then go to their respective jobs: Sam sits atop a hill guarding the sheep, and Ralph attempts to steal them. All day long, the two are in pitched battle, blowing each other up with sticks of dynamite, punching each other over the head with fists and shovels, pushing each other off the top of the hill. At the end of the day, the quitting time whistle blows, the two punch out, and they fondly bid each other adieu, until the following morning, when it all begins again.
That's basically what Frank Moriano, a financial advisor from Atlanta, envisioned when he gathered a bunch of competitors from the financial services sector and had them work together on building houses for charity.
"I thought, wouldn't it be interesting to get someone from Merrill, whether it was a secretary or senior executive, literally standing next to someone from Charles Schwab, who is sitting next to a registered investment advisor, who is standing next to a registered rep," Moriano says.
On the Habitat for Humanity job site he created, there were advisors from about a dozen financial services firms, people who at any other time are in a cutthroat competition for the assets of Atlanta's wealthiest individuals, and yet for one week each year, they stand next to each other hammering nails and installing drywall as they construct houses for the homeless.
"One guy would be holding a board and another guy would be hammering nails into it. And yet before they got there, they were competing head-to-head on a $100 million deal," Moriano says.
Moriano is just one of many financial advisors who feel they have been given so much good fortune that they now want to give something back, beyond just writing a check. He was having breakfast with his financial advisor one morning three years ago when the two got to talking about what they could do that would be more meaningful. That's when they came up with the idea of building houses for Habitat for Humanity. Moriano heard it costs $80,000 and takes seven to eight weeks to build one in Atlanta, so he began calling some of his friends in the industry and asked if they would contribute.
One gave only money, but the rest offered funds and labor, sending out volunteers to the job site on weekends. Regular Habitat employees did the hard stuff—like pouring concrete and running electrical wires—but Moriano and his crew laid Sheetrock, painted walls, installed soffits and helped with the roof. This fall, they will be building their fourth house.
It wasn't all easy. These are people who work in the financial services sector. They were intimidated by small things. There were mishaps, like someone falling off of a ladder and getting all banged up. And there was a Nuveen executive who came to the job site in a pressed shirt and $300 shoes, refusing to get his hands dirty. By the end of the day, he had a paintbrush in his hand, and paint on his shoes, Moriano says.
Moriano retired a year after building his first house, leaving at age 46, when Nuveen was acquired in late 2007 by Madison Dearborn Partners and Nuveen executives were offered early retirement packages. Because he was so young, he decided to go back to work after taking some time off. He's now with Foundation Source, a company that administers the giving function for foundations across the country.
"A company like that would not even have been on my radar three years ago," Moriano says.
Ross Levin, a 50-year-old financial advisor in Minneapolis, also wanted to help those who are less fortunate. About ten years ago, he started giving his 35 employees five personal days a year to do something charitable. He also has two firmwide all-day charity events where he and his co-workers go somewhere like a food shelter or a Habitat for Humanity site and volunteer their time.
They usually go somewhere local in Minneapolis, but two years ago they went down to New Orleans to help build houses for people whose lives were upended by Hurricane Katrina. They invited some of their clients—about 14 came along—and closed the office from Wednesday through Saturday.
Levin, the founding principal of Accredited Investors, says his firm's charitable activities have numerous benefits. Not only do they create a sense of community among his workforce, but they remind the volunteers how fortunate they are.
"It might help them with their own perspective about what their work is for, and what the purpose of their life is for," Levin says. "It also takes our minds off the day-to-day stuff we're struggling with. It broadens all of our perspectives."
Levin says most of his employees have taken to the program, particularly the 20 who are under the age of 30 and may not have lived long enough to focus away from money and onto loftier goals, like giving. The only resistance came when the firm spent the day with an organization that turned out to be more religious than expected, and some volunteers chafed.
"We try to be nondenominational in our charities, but one time, we went to a charity that unbeknownst to us was not nondenominational, and some of the staffers were unhappy about the proselytizing. We've been very careful about that since then," Levin says.
Levin planned to speak publicly about his firm's trip to New Orleans, but then had a conversation with the CEO of a Fortune 500 company who said his company's philanthropic endeavors were part of its marketing budget.
"They were using philanthropy to market their firm rather than using it for philanthropic sake. So we decided not to promote our own trip," Levin says. "It just felt awkward."
Levin takes his giving seriously, as anyone who reads his monthly column in the Minneapolis Star Tribune would know. He writes about money and values, but the emphasis is on the values and how people allocate their money to causes that really mean something to them.
Ted Waldron, president of the North Shore Advisory Group in Bedford, Mass., says he became interested in charity work after meeting his wife and hearing how she had spent time down in New Orleans helping victims of Hurricane Katrina. Waldron says she lived in an old run-down auto parts store that had been converted into housing.
"If you ever met my wife, you'd know it would be hard to imagine her staying in a place like that. But she did it, and she did it happily," he says.
It got Waldron, who is 40, thinking that as bad as the markets are now, he's still more fortunate than most. With the economy down, he and his friends have had to go back to basics to drum up business: looking for referrals, poring through their lists of existing clients and looking for ways to do more for them. But the fact is, despite the market's collapse, most people are still doing all right, he says.
"I felt like it was important to spend some time not just with wealthy people who may have lost money in their portfolio and needed to see a spreadsheet and have their hand held. I wanted to spend time with people who had virtually nothing, to help out families who really needed help," he says.
Waldron wound up in Waveland, Miss., this past March with a group affiliated with his wife's church, Christian Life Center. They helped build a house for the Brown family, who lost everything in the hurricane. Waldron says he was initially skeptical about the family's level of need and wondered why the husband was just standing around and letting volunteers build him a house. He soon learned that the patriarch of the family had pancreatic cancer and a history of mental illness. And yet he was actually embarrassed that he had to rely on other people.
Waldron then heard what happened to the Brown family during the storm. When the hurricane hit, the house began to flood and everyone moved from downstairs to the second floor, never dreaming the water would continue to rise. In fact, the water in Waveland, which is close to the Gulf of Mexico, rose 26 feet before retreating. Most of the town's houses were underwater. Stuck on the second floor of their home, the Brown family moved up into the attic, and as the storm waters continued to rise, they began to climb out onto the roof. But with gusting winds and torrential rains, Mrs. Brown was unable to hold onto the roof and she let go and began to float away in the water.
"The winds are blowing 80 miles an hour and she said she looked up at her family, and she knew they were going to be OK, and that she was completely satisfied. And then she let go, "giving up against the wind, Waldron says. But then, "Two of her sons jumped into the water and held her onto the roof until another family came by with a rowboat."
Waldron says he was so moved by his experience in Waveland that he doesn't know what he will do next. He just knows it will include volunteering in some form every year.
"I honestly felt like I got more out of it than I put in," Waldron says. "It grounds you by getting you back to what is important."