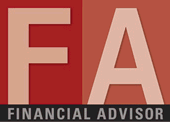 January 2010 issue
The Great Protector
Advisor Erin Botsford is known for focusing on risks that threaten client assets. that's no surprise, considering what She's been through herself.
By CAREN CHESLER
Most people have a pivotal moment in their life, around which everything else revolves. It's the incident that sculpts them.
For Erin Botsford, that moment occurred at 16, when she was driving to her job at McDonald's. A young man on a motorcycle hit her car and was killed. But Botsford was charged with involuntary manslaughter, and she faced decades in jail if she went to court and lost. An attorney advised her that her situation came down to a simple case of economics: If the Botsfords had money, he could defend her. But since they didn't, the best he could do was help Erin plead guilty. The facts of the case weren't really relevant.
"I'm 16 years old and as you can imagine, I'm frightened out of my mind. I begged my mother not to make me plead guilty, but she said, 'Honey, I'm very sorry. We have no money, and therefore you have no choice,'" Botsford, now 51, recalls. "That was the day I learned money buys you choices."
But the Botsfords did end up finding a way to get the money to pay the lawyer to defend her: They took out a second mortgage on their home, which Erin personally paid back over the next ten years. The attorney showed the judge how the motorcyclist had been driving 47 miles per hour in a 25 mph zone. And he hired an expert who said the skid marks showed the motorcyclist drove right into Erin's car, proving it was he, and not Erin, who was at fault. After two and a half years, the judge looked at the evidence, and said there was no merit in the case. He dropped the charges.
"But it took money to prove that," Botsford says.
A month after the case was dropped, the motorcyclist's family sued Botsford in civil court—for what she described as a ridiculous amount of money. For more than a year, the case wound its way through the courts, and a day before it was to go to trial, she received a phone call that the family was willing to settle—for just $20,000.
"Everything they put me through, for $20,000. I would rather it have been $200 million," Botsford says.
The victim was the fiancé of a good friend of hers. The day he died, his parents went to Botsford's home and placed a photograph of their son on her coffee table. For years, Botsford says people would point to her in school or in the street and say, 'Oh, there's the girl who killed that guy.'"
The family skirted a major disaster, but Botsford says she learned another valuable lesson: Everything you have can disappear in a flash, with just one accident, one lawsuit, one mistake.
It's no surprise that as a financial planner, the primary focus of her practice, The Botsford Group, is risk management and protecting her clients' assets. She's now ranked among Barron's Top 100 advisors and has a firm that manages $500 million in client assets and had total revenue in 2008 of $4 million. The firm expects to have about $3.4 million in revenues in 2009.
Botsford's traumatic experience early in life impacts how she interacts with clients to this day. "I always ask clients, 'If you happen to be sued for everything you're worth, which of your assets would be available to satisfy a judgment?'" Botsford says.
She then described clients who had a 19-year-old daughter who, while home from college, borrowed the family car, went out with two girlfriends, had a couple of beers and came to an accident in which a woman was lying on the side of the road after being thrown from her car when it was hit by a truck. The young girl slammed on her car's breaks, but her car hit the truck's back end. The car's airbag exploded, leaving the girl unable to see. Her car then slammed into the woman on the ground. Because the girl had been drinking and the woman ended up dying, the girl was charged with manslaughter. At the suggestion of the judge, she accepted a plea bargain in lieu of a jury trial and was sentenced to five years in prison. Shortly after, the victim's family filed a lawsuit against the girl's parents, but later withdrew it. Botsford believes the victim's family may not have pursued the suit because she helped make her clients' assets less accessible.
"We can't protect you from a lawsuit, but we can protect the assets from being taken away in a judgment. There are many LLCs, and legal structures you can use," Botsford says. "Most financial advisors don't have expertise in this area, but because of my personal background, you can bet I've spent the better part of the last 20 years getting this expertise."
Botsford says she thoroughly interviews her clients so she can ferret out their potential vulnerabilities. And in knowing them, she can protect their assets. She asks them about their parents, their children, their nieces and nephews. She asks if their children drive. Are the teenage children on their parents' life insurance policy? Are they allowed to drive the family boat? Botsford says she's looking for potential train wrecks. There's always one person in the family who is going to become a burden later, she says.
She helps her clients save for it, or protect themselves against it. One client, for instance, had a daughter who married at the age of 41 and had children. Three months after her client retired, the daughter's husband had a massive heart attack and died—with no life insurance but $800,000 in debt from starting a business.
"A little bit of insurance on the son-in-law would have helped," Botsford says. But she was just a stockbroker for a wirehouse at the time, and she says they were not taught to identify ancillary issues outside of the investment piece of the puzzle.
"This was clearly the defining moment in my career," Botsford said. "When I talk to my clients, we identify all of the risks, and what it would take to make that risk go away. The one thing I hate, more than anything in the world, is a surprise."
Indeed, Botsford knows about being underinsured. She was born in Illinois, but her father, a psychology professor, wanted to open a clinic in California and to write a book, so he borrowed against his teacher's pension plan and moved his wife and six children to San Diego. While he waited to receive his teaching credentials in California, he tried to earn money selling cars and doing other things, but he went broke. A few months later, at the age of 50, her father had a massive heart attack and died, leaving the family destitute. He had very little life insurance.
"We went from middle class to broke overnight," Botsford says. "He did every single wrong thing a person could do. But then nobody expects to die at 50."
Botsford says she hates surprises, but she hated poverty almost as much. She's worked since she was 11, at one point working three jobs while going to college, stacking shelves in a local supermarket through the night and attending classes during the day. She not only paid for her wedding and her own engagement ring—her husband paid her back—but she and a friend put a down payment on a condo, just to make sure she had a piece of real estate.
Botsford received a four-year scholarship to the University of California at Irvine, where she was going to study pre-med. While her tuition was paid for, she had little money for going out with friends. Unhappy, she dropped out. She found a job as an escrow officer in a title company but wound up attending school part time. She went to seven colleges over 11 years, but she eventually graduated with a degree in business administration from the University of Maryland in Germany, where she and her husband lived for several years while he was in the Air Force.
"I think the accident made it crystal clear to her, in Technicolor, that if you don't have money, you don't have choices. And she vowed at that age, at 16, that she would do whatever it took so that she would have choices," says Botsford's sister, Shannon McGowan.
That wasn't the only lesson she learned. Between her years of work, a nice gain on the condo she and her friend had bought, and some winnings from going on Wheel of Fortune, she managed to accumulate by the age of 19 about $22,000, which she gave to a stockbroker who lost it all in less than a year. The broker had put Botsford into real estate investment trusts and various limited partnerships that invested in things like cable television. All of them went belly up.
"That situation, where a stockbroker wasted her money away to nothing, with fees and charges, I think that's what brought her to financial services," says Virginia Lutes, an operations manager for Lincoln Financial Advisors Corp., in Fort Wayne, Ind., Botsford's former broker-dealer. (Her new B-D is FSC Securities of Atlanta). "She wanted to help people and be someone who wouldn't take advantage of them like someone had taken advantage of her."
As a planner, Botsford is extremely careful to preserve her clients' assets; she doesn't want to do to them what happened to her. In fact, when she first went into financial services, she was a broker for A.G. Edwards, but she didn't like the pressure to push products on clients in order to earn a commission. After about six years, she left the firm to open her own business, largely because she wanted to be able to charge clients fees for advice rather than commissions for products that they might or might not need.
Today, Botsford Financial Group has 400 clients in 30 states and 21 employees in its three offices. Its headquarters is in Frisco, Texas, and it has branches in Princeton, N.J., and Atlanta. About half of her clients are from UPS because one client who worked there began referring his friends. She visits Atlanta, where UPS is based, so often that she not only opened an office but also bought a condominium there.
Many of her clients are successful businesspeople. "We have a lot of clients who have taken huge risks in their professional and business careers. We end up with wealthy clients who want to preserve what they have created," she says.
A key part of Botsford's planning approach is to help clients create and maintain their lifestyle through "Lifestyle Driven Investing," a concept her firm has trademarked. The concept defines a "Lifestyle" investment as one that must produce an income, now or in the future, that is safe, predictable or guaranteed. The firm has identified about 20 investments that meet that criteria, including cash, CDs, bonds, annuities, non-publicly traded REITs and structured notes or CDs.
"Once their lifestyle/income is locked down, we have a lot of leeway to invest in more aggressive positions," she continues. "Interestingly enough, our clients are not really interested in 'aggressive' positions; they have taken all the risk they want to take and just want to live the lives they worked hard to achieve."
She says her lifestyle focus helped her firm and her clients come through the financial crisis relatively well. "Our clients gauge our success by one question: Did they have to change their lifestyle as a result of the economic meltdown?" The answer in all cases was "NO," she says.
Early on in her meetings with clients, she always tells them her own story. "I always say, 'My story has no relevance except how it can help you.' What do they care about my story?" Botsford comments.
Botsford then usually draws four boxes for her clients. She writes a big dollar sign in the upper left box and says most financial advisors focus on the dollars. They are concerned with diversification, asset allocation and investing, which are all really important, but risk management should reign supreme, she says.
"An event can happen—and those events happen in a split second of time—that can cause you to lose all of your money," Botsford says. "I don't care how good your money manager is, if your kid has an accident and you're being sued, bye-bye money."
Botsford would know.