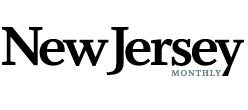 Posted December 14, 2009
Power Play
Ex-ironworker Stephen Sweeney is suddenly the state's top Democrat. What's next?
By CAREN CHESLER
In the world of organized labor, placing a large inflatable rat outside someone's workplace is the worst possible insult. But that's what state employees did to Stephen M. Sweeney, the South Jersey labor leader and Democratic state senator, when he suggested cutting state workers' pay and benefits to avoid a proposed one-cent sales tax increase.
"They're lucky we didn't find each other in a bar somewhere," says the thick-necked Sweeney, a former ironworker. "That's blasphemy, calling somebody that."
State workers—specifically, members of the Communications Workers of America—threatened to run Sweeney out of office if he didn't support the tax hike. Still, the tough-talking legislator voted against the tax increase—which ultimately passed—and the CWA went after him, flying planes with banners that read, "Stop Sweeney," and protesting in hot dog costumes that said, "Sweeney the Weenie."
"I understand paid family leave. I understand minimum wage. I get it. I'm a labor person, and I stand for workers' rights," says Sweeney. But he also has no appetite for what he sees as excessive benefits for public employees and teachers. "I climbed around for twelve years to make a living, and if it rained or it snowed, or it was too windy and we didn't work, we didn't get paid."
Sweeney was harking back to the twelve years he spent as a rank-and-file laborer, scaling the steel beams of tall buildings (despite a fear of heights), before moving into union leadership in 1989. He recently was promoted to general organizer for the Washington, D.C.-based Ironworkers International Association. A man of many hats, Sweeney also heads Gloucester County's Board of Chosen Freeholders, was elected to the state Senate in 2002 (representing parts of Gloucester, Cumberland, and Salem counties), and has served as majority leader since 2008.
In the Senate, Sweeney is known as a fiscal conservative. He has championed shared municipal services, pushed for pension reform (he sponsored a bill raising eligibility requirements), and, not surprisingly, stood up for organized labor. On the latter front, he sponsored legislation that increased the state's minimum wage and created a minimum wage commission. That's another reason it stings when labor likens him to a certain rodent.
During an interview at his office in Woodbury, he points to a statue. "You see this?" he asks. "This is from the AFL-CIO. Legislator of the Year. Because of the stuff I do for working men and women."
Sweeney is poised for bigger things. In January, he will officially assume the Senate presidency, making him the most powerful player in the state's majority party. Yet on this day in his office—wearing a black sweatsuit, sneakers, and a gold chain—the 50-year-old Sweeney looks more the union guy than the lawmaker. That's part of the down-to-earth appeal that has won over voters and fellow legislators on both sides of the aisle.
"He's a genuine person who works hard, who keeps his word, and who tries to reach out to different types of people," says John Adler, a fellow South Jersey Democrat recently elected to the House of Representatives. "He has a very good set of core values that people respect."
Lisa Morina, executive director of economic development for Gloucester County, says Sweeney is not afraid to tell it like he sees it, and people respect him for that. She cites the Route 322 bypass, a controversial road project in Mullica Hill designed to ease traffic where three roads funnel into one, causing summertime backups that can last an hour. Every elected official who tried to fix the problem over the years was stymied by vocal opposition from environmentalists, people who feared their properties would be seized under eminent domain, and those who claimed the new road came too close to a cemetery. At one meeting in 2007, some 500 interested parties showed up to heckle Sweeney.
"He got tired of waiting for it to get fixed, so he said, 'All right, this freeholder board is going to take it on,'" says Morina.
First, Sweeney wanted to be certain the plan would actually reduce traffic. He hired one engineer to design the project and a second to pick it apart. Flaws in the original plan were detected and fixed.
"The first time you say you're going to do something, and it doesn't function the way you say it's going to function, they'll hang you," says Sweeney. The plan was ultimately approved and construction is underway.
Similarly, Sweeney was confident he would have a majority of the Senate's Democrats behind him before publicly announcing in September his plans to challenge Richard Codey (D-Roseland) for the Senate presidency. Months of backroom maneuvering preceded a November 23 meeting at which the Democrats voted to back Sweeney. An official vote on new Senate officers will take place when the full Senate reconvenes in January. Democrats hold a 23-17 edge over Republicans in the Senate, so the vote on the presidency is just a formality.
As Senate president, Sweeney will gain control of his party's multimillion dollar campaign war chest. What's more, he will have the power to control the Senate's agenda, deciding which bills will be put to a vote and which will die.
"The political power held and exercised on the Senate floor is extraordinary," says state Senator Kevin O'Toole (R-Cedar Grove).
Codey saw the writing on the wall last spring and, in a desperate move, tried to rally support from Republicans. "He was calling senators and saying, 'What do I have to do to get you to vote for me in January?'" says O'Toole. "It's unheard of."
Political insiders say Codey's fate was sealed as long ago as 2002, when he supported Assemblyman Thomas Giblin for Essex County Executive rather than Joseph DiVincenzo Jr., the candidate of Essex County's formidable Democratic power broker, Steve Adubato Sr. The move set the stage for South Jersey's political boss, George Norcross III, to forge a bond with Adubato and DiVincenzo. Norcross helped DiVincenzo fend off Giblin. So when Norcross wanted Sweeney to unseat Codey, he struck a deal with his North Jersey counterparts that would see Assemblywoman Sheila Oliver (D-East Orange), another Essex County Democrat, replace Joseph Roberts as Speaker of the Assembly. (Roberts, a South Jersey Democrat, did not seek reelection this fall.)
In essence, the northern and southern Democrats swapped leadership of the Senate and the Assembly, crowning new leaders for the post-Corzine era.
"That was a great defensive chess move," says Patrick Murray, director of Monmouth University's Polling Institute. "Adubato decided to throw his lot in with Norcross a few years ago. And Senator [Raymond] Lesniak from Union did, too. That was the start of it."
Naturally, Codey has a different view. "For a handful of people, some of whom are not even in the Legislature, to get together and decide for the Legislature who their leaders are, is wrong," he says.
It was not the first time Sweeney took on Codey and prevailed. A little more than two years ago, Sweeney narrowly won the Senate's second most powerful seat—majority leader—by defeating Codey's candidate, Paul Sarlo (D-Wood-Ridge). Sweeney won by getting senators from Middlesex, Union, Hudson, and Bergen counties to vote with his coalition of six South Jersey senators. Among his supporters was the influential Lesniak, who delivered five votes on the day of the election.
Sweeney entered politics accidentally at age 36. Prior to that he was working in construction by day and hitting the bars at night. Then his wife, Patti, gave birth prematurely to a daughter with Down syndrome. Seeing the helpless 2-pound baby was enough to sober him up. When Sweeney observed the obstacles facing families with special-needs children, he decided to go into politics to advocate on their behalf. He ran for freeholder in 1997 and won. The following year, he was selected freeholder director by his fellow board members.
But rapid ascents can ruffle feathers. By being picked freeholder director, he replaced veteran freeholder Ray Zane, the son of Raymond Zane Sr., then a powerful senator. In the next freeholder election, Zane Sr. fought to boot Sweeney off the board. Sweeney prevailed, then challenged Zane Sr. for his Senate seat—and won.
"I had no aspirations of being a senator," Sweeney says, "but when someone tries to hurt you in politics and cut your career short, you have a choice: You can let them get away with it and let them come at you again, or you just get 'em."
Sweeney's critics say he's a bully and a hypocrite who has voted to increase the state budget despite calling for spending cuts. He is also one of a dozen remaining members of the state Legislature who hold two public jobs, a practice banned in 2007. (Those two positions, along with his union job, entitle him to three pensions.) But the most vocal criticism centers on his cozy relationship with Norcross.
Norcross, a Cherry Hill native and son of a union organizer, made millions as an insurance executive and has leveraged his network of contacts and ability to raise money to become South Jersey's political boss. A former CEO of Commerce National Insurance (a division of Commerce Bancorp), Norcross was also a Commerce Bank director prior to the TD Bank purchase in 2008. Norcross currently is chairman of Conner Strong Companies in Marlton, and also chairman of the Cooper University Hospital board of trustees. The tough-talking Norcross is the man to see if you want anything done south of Trenton, from school board appointments to condo construction.
The success of Sweeney's Senate power play shows that Norcross can be a statewide force, too. And his influence is only growing. In November, Norcross's brother, Donald, was elected to the Assembly, taking the Camden County seat formerly held by Roberts, another Norcross ally.
Codey believes Sweeney's new role is just a platform for Norcross to further his personal agenda. "I think Mr. Norcross's adrenaline flows with more power," Codey says. "In this case, he's the Grinch who stole the Legislature."
Despite the potential negatives, Sweeney's future looks bright. His ascendance to the Senate presidency suggests he could be his party's nominee for governor in 2013. The field, which also may include Codey, Newark Mayor Cory Booker, and state Senator Barbara Buono (D-Metuchen), could change as the political landscape evolves under the new Republican governor, Chris Christie.
"Sweeney is just one of the standard-bearers in his party, but he will be very visible," says Ingrid Reed, a policy analyst and New Jersey project director at Rutgers University's Eagleton Institute of Politics.
For now, Sweeney says his priority is working with the new governor to address the state's fiscal crisis and other pressing issues. "I can't go into this role as Senate president with Governor Christie thinking everything I'm doing is toward angling to defeat him in four years."
---
Copyright 2009 New Jersey Magazine