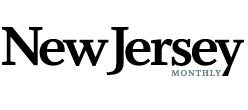 Posted February 8, 2010
In It Together
Sharing municipal services can save towns money, so why are aren't more taking the plunge?
By CAREN CHESLER
Three years ago, as the Corzine administration began pushing the concept of municipalities sharing services, the state Department of Transportation said it needed to cut costs and would no longer remove dead deer from county and local roadways. They passed the buck, so to speak, and local officials were forced to pick up their share of the $700,000 tab. For Union County, which carts off about 150 deer a year, the cost is approximately $10,000. In Sussex County, where the deer count is higher, the price tag is closer to $40,000.
"The state cut one of the best shared services they did," says Kenneth DeRoberts, chief executive officer of Government Strategy Group, a shared-services consulting firm based in New Providence. "They were trying to save money, but they created an even bigger expense at the local level."
Such is New Jersey's conflicted approach to shared services. The state has 566 municipalities, 605 school districts, and more than 200 fire departments. All those institutions and layers of bureaucracy help make New Jersey's property taxes among the highest in the country. The legislature created the Local Unit Alignment, Reorganization, and Consolidation Commission three years ago to find ways to reduce bureaucracy, but while elected officials pay lip service to the concept and the state doles out grants to facilitate such arrangements, nothing has been mandated. Add the fact that public officials are loath to cut municipal jobs for fear of political fallout and you have a recipe for inertia.
"Other than creating a commission to study this issue, the hammer part hasn't passed the legislature," says Charles Richman, deputy commissioner for the Department of Community Affairs.
Still there have been many positive developments. Since 2005, the state has awarded 190 grants totaling $11.5 million to county and local governments looking to consolidate everything from shooting ranges to animal shelters. And given the state of the economy, elected officials have no choice but to cut costs however they can.
The most popular services to share are police and emergency dispatch, health, public works, municipal courts, animal control, and purchasing. In some cases, a few towns have gotten together to share resources like a snowplow or truck washing facility. Elsewhere, the county performs the function. The goal is to achieve economies of scale and eliminate duplication.
At the local level, the biggest savings, according to shared-services experts, would come from cuts in police and fire, which make up the lion's share of any municipal budget. (School budgets are separate from municipal budgets.) But trying to cut uniformed services can be like crawling through a patch of nettles.
Their unions are strong, and their lobbying and rank-and-file protests can be daunting. For that reason, many towns have focused their cost-cutting efforts on emergency services and dispatch—departments often filled by civilians with less political clout.
"Police and fire costs are the biggest nut in any municipal budget, but it's always been thought to be hard to share services there because they're represented by very strong unions," says John Fry, director of the Shared Services Institute at Rutgers University.
Witness the 1999 merger of five fire departments in Hudson County. It took about a year for Weehawken, North Bergen, Guttenberg, Union City, and West New York to merge their small fire companies into a large regional department known as the North Hudson Regional Fire and Rescue. It took another five years before existing union contracts expired and a new contract for the merged towns could be negotiated and put in place.
In the first year of consolidation, the new department saved about $3 million by eliminating two firehouses, three of its five chiefs, two department chiefs (and their six-figure salaries), six captains, and between 25 and 30 firefighters from the five-town total of 337. (They offered a buyout that was so lucrative, the department lost 60 employees and wound up having to hire back about 20 of them). The result: The average property tax bill in the five towns went down about $400.
Jeff Welz, co-executive director of North Hudson Regional, says the five towns' population is about 200,000 and they each occupy just a couple of square miles—yet each had its own chief, firehouses, trucks, purchasing departments, and repair shops. By combining, they not only saved money, they increased the number of firefighters responding to each fire from about a dozen to about two dozen—and shaved a minute off their response time.
"Before, if a house was on fire, the nearest firehouse might have been three blocks away, but they might not have responded because it was in a different town," Welz says.
Union officials are less impressed and say much of the savings is due to the nearly $27 million in shared-services-related subsidies the towns receive each year from the state. Moreover, they say the department is so understaffed, trucks go out with only three men on them compared to Jersey City, where there are four to five men on a truck. With so few men spread across so many firehouses, the trucks are little more than glorified taxis ferrying men to a fire, says Dominick Marino, president of the North Hudson Firefighters Association, the union for rank-and-file firefighters.
"They took four small, understaffed departments and made one large, understaffed department," Marino says, referring to the early days of the merger. (The fifth department, Guttenberg, did not join until about a year later.) Marino says the merger would have worked a lot better if the unions, not just management and the towns, were brought into the discussions at the outset.
"They merged the departments, but they never merged the unions prior to regionalization," he says. "So we had four different pay scales, four different hours. It was a catastrophic meltdown."
In fact, given the complicated labor arrangements, some question whether the merger really saved money. Labor laws, for instance, require departments to pay firefighters of equal rank and seniority somewhat equitably, which means the salaries of lower-paying departments like West New York had to rise to be on par with higher-paying departments like Union City. The arbitrators called in also were not keen on taking back benefits already in place, so the new contract included some of the best benefits from every department.
"What happens in situations like Hudson is that, if groups are going to go along with it, they're going to cherry pick what's best out of all the agreements," says Brian Kronick, a labor attorney with Genova, Burns & Vernoia.
The true savings will be realized as new firefighters join the force, because they will fall under a new, less-costly contract. Under the new contract, for instance, firefighters can't retire with more than $15,000 worth of unused sick, vacation, and comp days. Veterans have no such limit. Longevity and education-related pay hikes were also reined in. The result is that every time an old firefighter retires and a new one joins the force, the department saves $40,000—at least in the initial years of employment.
"We lose ten to fifteen guys a year," Welz says. "That's where the savings are."
When Mine Hill Township and Wharton Borough agreed to merge their police departments eight years ago, Mine Hill decided to disband its force first, rather than getting mired in a union battle.
"Their union was giving us a very hard time," says Wharton Mayor William J. Chegwidden. "So what [Mine Hill Mayor Richard Leary] did was dissolve the police force. Guess what? There's no more union then. We were very radical."
The two municipalities had to remain firm and forceful throughout the process, Chegwidden says. Prior to the merger, he and Leary held a meeting in a gymnasium attended by more than 500 angry residents to give them a chance to speak. But each person was given only three minutes, and they were not permitted to repeat anything that had been said by prior speakers. And when the governing bodies voted on it, the merger was crafted as a resolution rather than an ordinance so it wouldn't need a second reading.
By turning two departments into one—Mine Hill actually pays Wharton for police services—each municipality saves about $200,000 a year.
Gloucester County opted to regionalize its emergency services back in 2007. It currently has fourteen of the county's 24 municipalities on board (the others remain independent). Gloucester County EMS estimates that since consolidating the fourteen towns have saved a combined $2.8 million. The move also addressed one of the biggest problems facing local EMS departments: a decline in volunteerism.
"Volunteerism is going the way of the Conestoga wagon, and so they weren't getting enough people to come out for calls," says Tom Butts, the emergency response coordinator for Gloucester County. "In some areas, if you had chest pains at 7 am, you were waiting 30 to 40 minutes for an ambulance."
The department has 150 paid workers, twenty-two ambulances, and does all of the third-party billing to insurance companies. And because it buys everything in bulk, the fourteen towns pay less for EMS.
For years, Butts's department also provided dispatch services for fire and EMS throughout the county. In 2000, they began providing those services for police departments as well. With so many departments using the communications center, county officials invested $2.9 million to create a 20,000-square-foot state-of-the- art facility. Dispatchers work twelve-hour shifts, and if they want to stand up and stretch for a couple of minutes, their keyboards and monitors rise into the air with them. Footstools are heated and air conditioned so dispatchers can fine-tune the temperature of their workstation. And the facility will soon have streaming video surveillance so if someone tries to break into a property, the video can be sent directly to a police car patrolling the area.
Other towns have joined forces to make purchases so they can achieve economies of scale. The Morris County Cooperative Pricing Council, which is run by Randolph Township, has saved members substantial amounts of money on goods because they buy in large quantities. The co-op's asphalt contract last year, for instance, was more than $2 million.
The most cost-effective items purchased through the co-op are police vehicles, on which members have saved as much as 30 percent, paying $20,926 for a 2010 Ford Crown Victoria, compared to a sticker price close to $30,000. The co-op receives 64.1 percent off the catalog price for office supplies. Little wonder that 90 percent of the municipalities in the neighboring eight counties are co-op members.
The co-op started in 1974 with four towns—Dover, Denville, Randolph, and Roxbury—and four contracts: rock salt, sand, fuel oil, and gas. It now has 211 members—including school boards, municipal utility authorities, and counties—and it bids on everything from pencils to petroleum. Members pay $1,100 a year to help cover the cost of the bidding process.
"If they did two contracts on their own, they'd pay that in legal costs," says Jerry Giaimis, assistant township manager in Randolph and administrator of the co-op.
Towns in Monmouth County are currently discussing whether to merge their truck-washing operations rather than upgrade equipment individually to meet new Department of Environmental Protection regulations aimed at keeping truck residue out of storm-water runoff. Likewise, the state's judiciary has handed down more stringent security requirements for courts, prompting some towns to merge their municipal courts.
In Morris County, five towns—Dover, Mine Hill, Wharton, Mount Arlington, and Rockaway Borough—have arranged to share a courtroom, two judges, two prosecutors, and two public defenders—reducing the court staff from fifteen to six. Traffic tickets issued in each town are adjudicated on a different day of the week. Dover, the lead agency, is responsible for all court costs and for providing court services for all five towns. Each town pays a portion of the costs. The annual savings is approximately 20 to 43 percent of their municipal court projects or an estimated $2.65 million over ten years.
"It's a benefit to share services with your neighbor, but if you share with four of your neighbors, it can be even better," says Linda Murphy, shared-services coordinator for Morris County.
But while shared services are viewed as an effective way to offset New Jersey's high property taxes, the concept cannot be the only weapon in a town's arsenal. For one thing, it can take time to achieve the savings. And many towns with budget crises require immediate solutions.
"Shared services has been made to be a panacea that it isn't," says DeRoberts of Government Strategy Group. "No matter what legislator you talk to, it's become an apple pie issue. Do you beat your kids? No. Do you like shared services? Yes. It's a pathway to success."
But the reality, DeRoberts says, is that sometimes it's better to outsource. Instead of merging the public works departments of two towns or having the county pick it up, a municipality might simply outsource plowing or garbage collection. Administrative functions like the issuance of licenses or collection of revenues are also ripe for privatization, DeRoberts adds. Municipal employees are expensive, given the cost of pension and health benefits. Anything that reduces their numbers on the municipal payroll will likely result in savings, he says.
Some say it's fine to talk about sharing services, but meaningful tax reduction is not going to happen until some of the state's hundreds of small schools and municipalities consolidate.
"The real 800- pound gorilla for all property taxation is the school system," says state Senator Bob Smith (D-Piscataway). He cites the state's more than 600 school districts, many of which have their own superintendent, assistant superintendent, lawyer, purchasing department, and transportation system.
"If we tried to design the most inefficient system for delivering educational services, you could do no better than New Jersey," he says.
In 2007, county executive superintendents were told by the legislature to find ways of creating K-12 districts. Currently, some districts only go up to sixth or eighth grade, and students in those districts must be sent elsewhere for high school. By forcing K-6 and K-8 districts to merge with districts that have high schools—so that only K-12 districts would remain—the number of school districts would be cut by more than 200, Smith says. State officials would conduct feasibility studies, after which residents would have an opportunity to vote before any district is merged.
Smith says he came up with a bill two years ago that was far more radical, creating county administrative districts to oversee all of the schools in a county. Local school boards would still exist but would be purely advisory. Smith couldn't get the idea past his own party leadership. But in the current economy, he thinks his bill may not look as radical now.
Whether by merging school districts or municipalities, consolidation still faces an uphill battle for acceptance. Consider the merger, proposed in 2009, of Wantage Township, a 68-square-mile doughnut-shaped town in Sussex County, and Sussex Borough, the square-mile municipality that makes up the doughnut's hole. The two already share 75 percent of their services. The deal promised to cut tax bills in both municipalities, though Sussex residents would have gotten a much bigger bang for their buck: savings of $483 a year, compared to about $70 for Wantage residents. The merger was roundly defeated in Wantage last November.
"Why did it fail? It depends on who you talk to," says Wantage administrator James Doherty. "The reason most often mentioned was that Sussex has water and sewer utilities, and some in Wantage were afraid that becoming a part of those water and sewer utilities would lead to massive development in Wantage. Whether or not that was an accurate fear was not important."
Others feared a merger might actually raise property taxes on one or the other town if it wound up shouldering a larger burden of services than anticipated. Voters, Doherty says, apparently didn't believe state officials, who said the state would bear the cost of any tax increase.
"I think the disparity in savings for the people of Wantage seemed unfair," he says. "Helping out your fellow man is one thing. But there's the 'What's in it for me?' element."
Also considering mergers are Chester Borough and Chester Township in Morris County; Princeton Borough and Princeton Township in Mercer; and Corbin City in Cape May County and neighboring Upper Township in Atlantic County. The two Princetons have proposed mergers twice before—most recently in 1996—and both times residents voted the measures down.
In theory, towns that merge can generate revenue by selling one municipal building and returning it to the tax rolls, and save by eliminating duplication of administrative functions. So why aren't residents more excited about it?
"I don't entirely know," says Richman at the DCA. "I know the loss of autonomy seems to be a high hurdle."
A lack of trust may also be at play, particularly when it comes to development, Richman says. When one municipality merges with another, a different planning board is suddenly making land-use decisions, and there is no guarantee that each town will have equal representation on the new board. That makes people uneasy, he says. He likens it to the congressional polls that say people complain endlessly about their representatives in Washington, but still re-elect them. They're comfortable with who they know, he says.
"There's something underlying we have to get and understand," Richman says, "and we haven't gotten there yet."
---
Copyright 2010 New Jersey Magazine