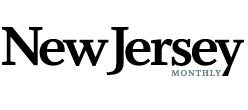 Posted October 11, 2010
Preparing for Life on the Outside
Talbot Hall, a former U.S. Steel facility in Kearny, now serves as one of New Jersey's two inmate assessment centers run by Community Education Centers Inc.
By CAREN CHESLER
Arthur Townes keeps checking his cell phone. As director of alumni services for Community Education Centers Inc., a private company operating in eighteen states that runs two assessment and treatment centers and four residential re-entry centers in New Jersey, he fields about 50 calls a day from ex-offenders in need. The call he's waiting for is from a former resident coming to Talbot Hall to pick up money for a fellow former resident to purchase shoes and pants for a job interview at the Meadowlands. Such funds are raised by Talbot Hall's alumni association.
Townes, a former inmate himself, is like an AA sponsor. He gets calls from ex-offenders fighting the urge to get high, or when they can't find housing, or if they hit a rough patch in a relationship. On this day, the first call came in at 6 am from a former inmate who had had an argument with his girlfriend and now wanted to get high.
Relationships can be problematic for a guy just getting out, Townes says. For example, a prisoner's significant other may have grown accustomed to a certain lifestyle. If her boyfriend had been selling drugs, she once could afford to buy fancy clothes, expensive jewelry, and drive around in a BMW. But once he's trying to turn his life around, he can't provide the same indulgences, Townes explains.
"These guys feel obligated to them because they visited him while he was in prison," Townes says. "And they don't want to believe she was just in it for the money."
Townes works out of Talbot Hall, one of CEC's two assessment centers. Here, CEC evaluates which state-prison inmates should be allowed to complete their sentences at a halfway house. About 80 percent of those evaluated get the opportunity. The rest are sent back to state prison.
Talbot Hall, a former U.S. Steel office building in Kearny with an ornate facade and a fountain out front, stands in sharp contrast to state prison. Security staff and clinical staff dress the same, and the only cells are for inmates who are being returned to the Department of Corrections for disciplinary reasons. Inmates wear street clothes. They can order in food or attend movie nights as a reward for positive behavior. They sleep in bunk beds; the windows have no bars. Inmates are asked to smile in their identification photos to signify the departure from their prison mug shot.
Despite the relaxed atmosphere, the inmates' time is highly structured. They spend the day in behavioral modification lectures, addiction treatment classes, and individual and group therapy sessions. They also receive job training and GED classes. (In prison, the waiting list for GED classes can be three months long.)
There are lots of rules. Residents can't borrow or lend each other money—a common correctional practice. Residents can have visits from a girlfriend or the mother of their children, but not both. Residents can pause to look at the large fish tank in the hallway, but they are prohibited from lingering too long.
Edward White, a 31-year-old drug dealer from Philadelphia, says he likes the structure. He's an "expediter" in his unit, which means he helps monitor and direct resident activities. White, who began dealing drugs when he graduated high school, says this is his first honest job.
White is finishing his second stint in jail; after the last time, he went right back out on the street. He hopes what he's learning, such as job skills, resumé-writing, and coping skills, will help set him straight. "I don't want to go back to the same people and places," White says. "That's what got me locked up."
He knows it won't be easy to earn an honest living. "If I went from prison to the streets, there's no other option for me. I'd say, 'Let me call my boys and sell some more coke,'" White says. Instead, he's easing into life on the outside. At first, he was annoyed by the requirements at Talbot Hall—like having to write a page about why you didn't clean your room. But slowly something started to change, and now he finds himself trying to avoid demerits. In fact, he wants his whole group to do well. If anyone breaks the rules, he tries to set them straight—or he alerts Talbot Hall administrators to the infraction.
"In my world of selling drugs on the street, that's a snitch," White says. "When I first got here, I remember looking at this dude and thinking, What do you think, you're a cop? But I'm comfortable with it now."
---
Copyright 2010 New Jersey Magazine